Looking back at the Connect Ventures Summer 2022 Retreat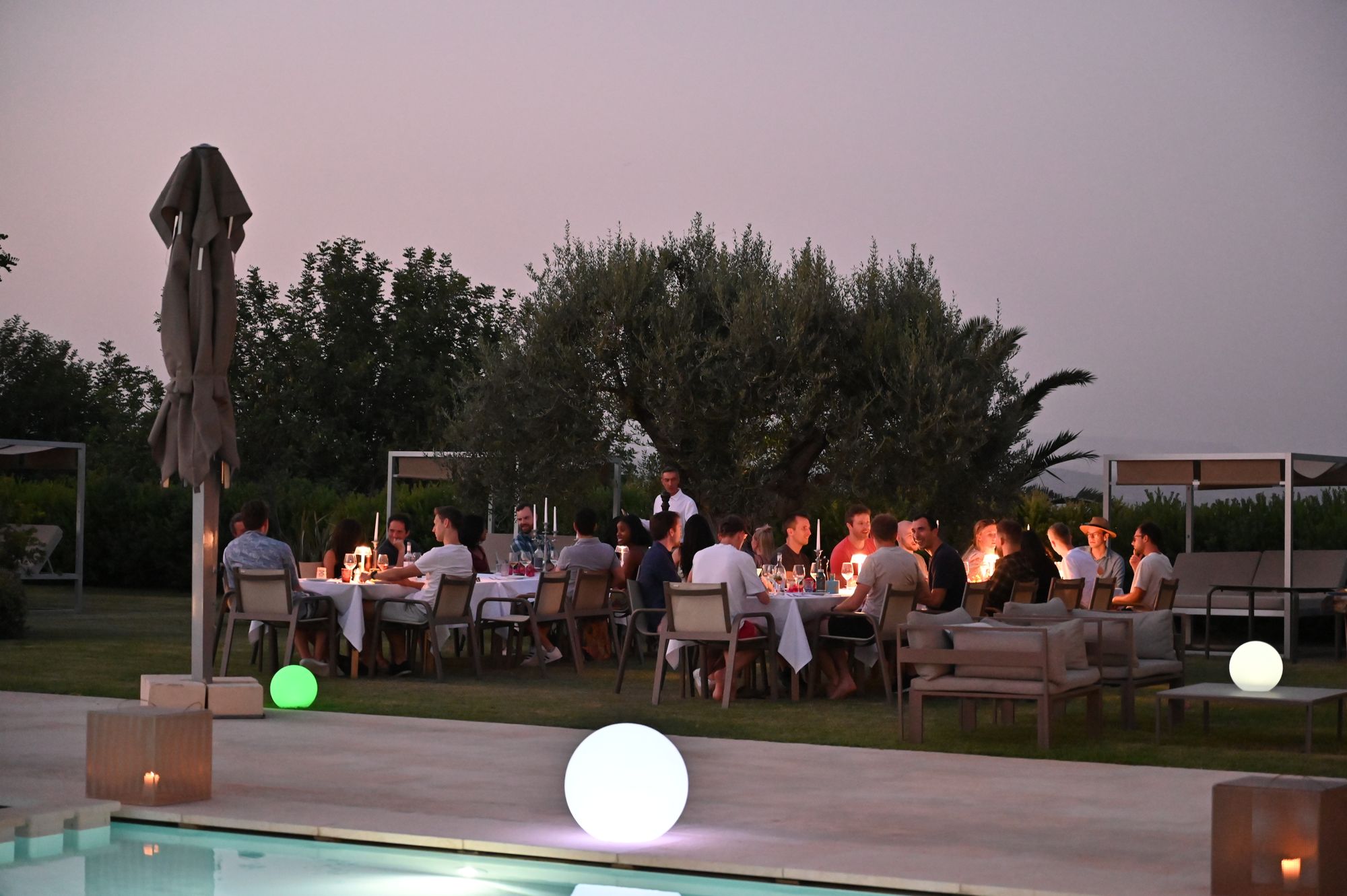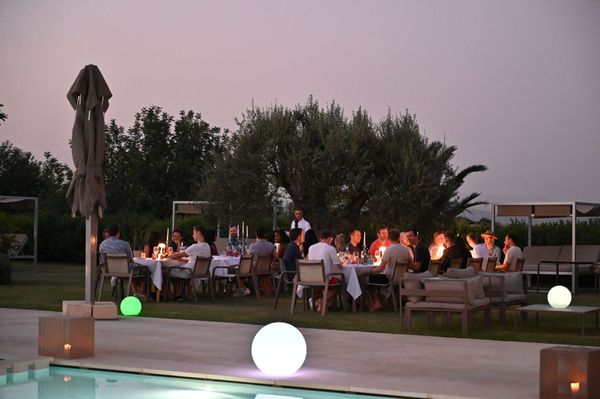 Last week, I spent three nights in Noto, Italy, participating in the Connect Ventures' Summer 2022 retreat. It was a small event with just 20 founders, the Connect team, and some coaches. The size constraint brings much magic to their retreats.
Before I begin, let me introduce myself. I am Hana, the co-founder, and CEO of MagicBell, the notification inbox for web & mobile products used by beloved products like Pitch, Veed.io, and others. After graduating from the Y Combinator class of W21, we raised a pre-seed round from Cherry Ventures and a seed from Connect Ventures in late 2021.
It's the second Connect retreat I attended, the first in Nov 2021 in the UK. I knew what to expect this time, which significantly improved my experience. This blog post is my attempt to help any future founders of Connect understand what to expect in the retreat and come prepared for it.
Let me emphasize that the retreats are fun but no vacation. You end up introspecting, opening up to others, connecting with them on the business and personal challenges you face, and learning from them. Introspection is a big theme in these retreats and is energy-intensive. So if you are expecting a laid-back vacation, you will be disappointed. If you are craving an intellectually stimulating, deeply enriching, and non-stop high-energy event, you are in for a treat. I slept an average of six hours a day during the retreat. It was hard to turn off and go to bed when you know so many exciting conversations are going on out there.
About Connect Ventures
Connect Ventures is a small seed-stage fund founded by product nerds who are also very good at spotting and supporting early-stage founders building category-defining companies. If you enjoy staying at a boutique five-star hotel for the personal touch, compared to a big chain five-star hotel with all the amenities, you'll like working with Connect. Over the eight months or so since we raised money from them, I have gotten to know every partner and team member very well, and I even call some of them friends now (I just leaped there, didn't I?).
Their community focus
Like other founders, I find the startup journey rewarding and challenging. Apart from navigating the ever-changing business conditions, a lot of the challenge comes from the isolation and inability to connect easily with folks who aren't living this weird roller-coaster. I live in lovely Barcelona, where I meet some other startup founders, but I don't have access to large networks like Bangalore or London. I crave a sense of community, especially one in the real world. One of the reasons we raised from Connect, apart from their product focus and reputation for picking category-creating companies like Typeform, and Truelayer, was for me to find a founder community in Europe. Two retreats later, I am confident that I found it.
Eleanor leads Connect's platform and community, and Samy, and others support her. She is responsible for planning and executing the founder experience, including the retreats. Connect Ventures has a strong focus on founder mental health, and it shows everywhere from the board meetings, the support calls with my partner Pietro when I feel down in the dumps, and in the retreats.
The experience over two retreats
I attended the first one in Nov 2021, a few months after we raised from Connect. Both were beautiful retreats but different in flavor. Perhaps the grey rainy weather in the UK compared to the hot sunny weather in Noto had something to do with it, or maybe the fact that I showed up better prepared for the experience in the second retreat. I suspect it's a little bit of both. Let's dig in!
Locations
You get treated like royalty in these retreats with beautiful venues, comfortable lodging, and outstanding food and beverages. The Noto retreat was in a secluded resort that hosted us exclusively for the retreat. This place had everything! Apart from the large indoor meeting spaces (much needed in the Sicilian summer!), it featured a large swimming pool, a great gym, mountain tracks to run and bike on, and an open meditation space. There were large spreads for breakfast, lunch, dinners, and snacks. The retreats genuinely test your ability to eat within reason! UK retreat last year was on an equally impressive 18th-century farm.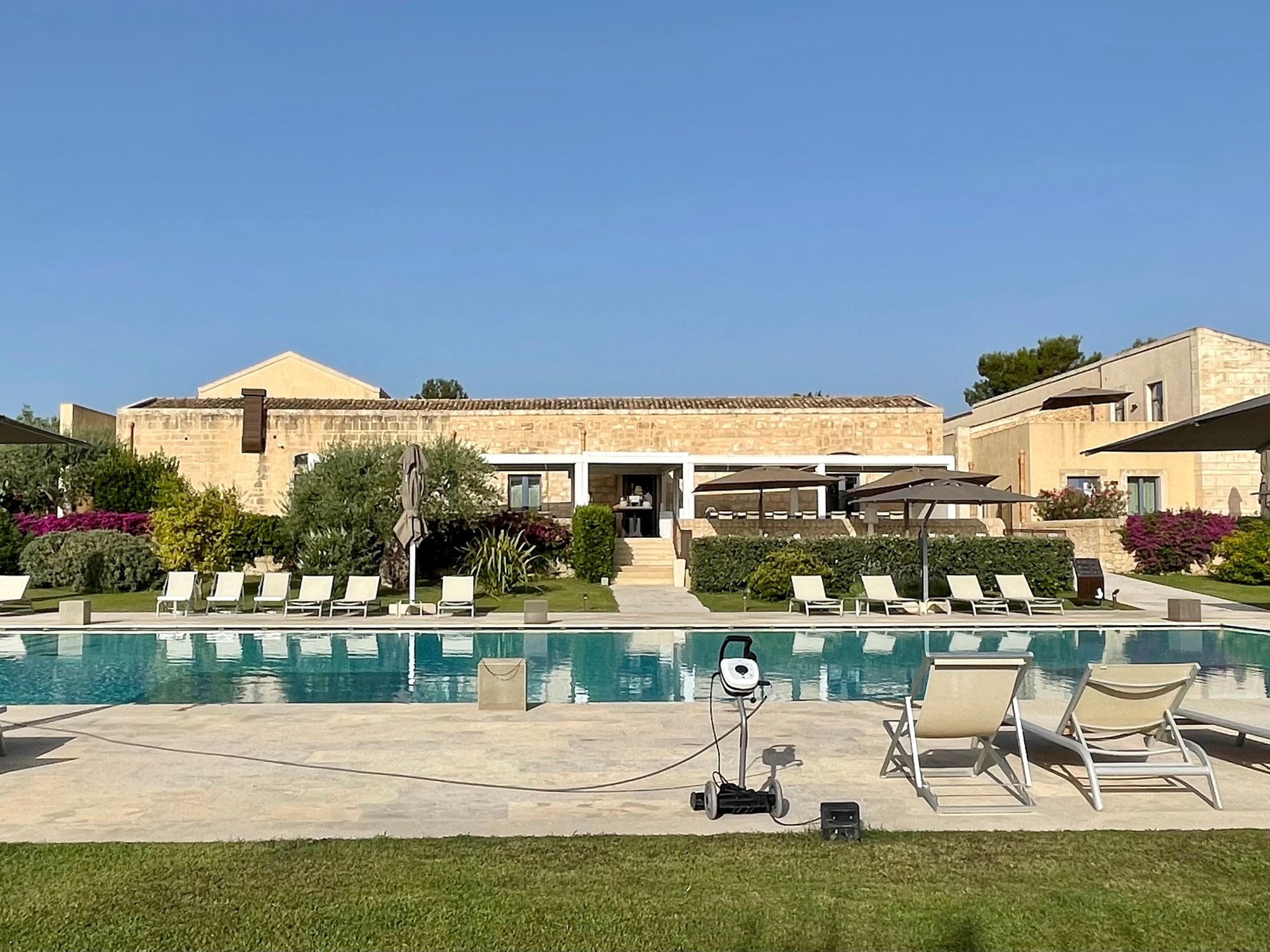 Social Activities
The retreats feature a lot of social activities. They start with a group dinner to welcome everyone in, give people some time to socialize and settle into the venue. It's the most chilled-out day on the retreat.
Mornings always feature group meditations, yoga, and other activities. The UK retreat featured lake swimming (in freezing water, no less) and a wood-fired sauna next to the lake. These morning activities are an excellent time to connect with folks at the retreat before the day picks up. It's not frowned upon if you want to sleep in late and recharge :)
The Noto retreat also featured dinner trips to Noto, and surrounding locations, which was a welcome change. Eleanor and the team take great care to set up the tables, so you end up talking in smaller groups with people you have probably not met before. They also try to balance out gender ratios and bring much diversity to the table.
I was excited to see that the recent retreat had over 30% women founders. It was a highlight of the retreat for me to connect with other ambitious female founders from different age brackets and life experiences.
The coaching sessions
The retreats feature several coaching sessions with very talented coaches. Some coaches are ex-founders from the Connect Ventures family who have gone on to coach founders after exiting their startups.
The coaching sessions help you introspect, challenge you to build better teams, and expose you to foundational listening, communication, and leadership skills.
Some sessions this time around were
Past, present, and future team sculpt - Understanding where you are in your founder journey with a metaphor of a pool area. Some of us were in the middle, some in the deep end, some in a swing ready to dive in, and some hanging by the BBQ! It was also a great way to know more about people around us.
Active listening workshop
Leadership team behaviors deep dive

I have found the coaching sessions to sometimes be uncomfortable and challenging at the moment but almost always very rewarding in the long term as I have had time to process and internalize the messages. The team intentionally picks topics that are very foundational and widely applicable. Since not all of us were born exceptional, fully evolved leaders, we must go through the journey of actually getting there. The sessions nudge you along on that path.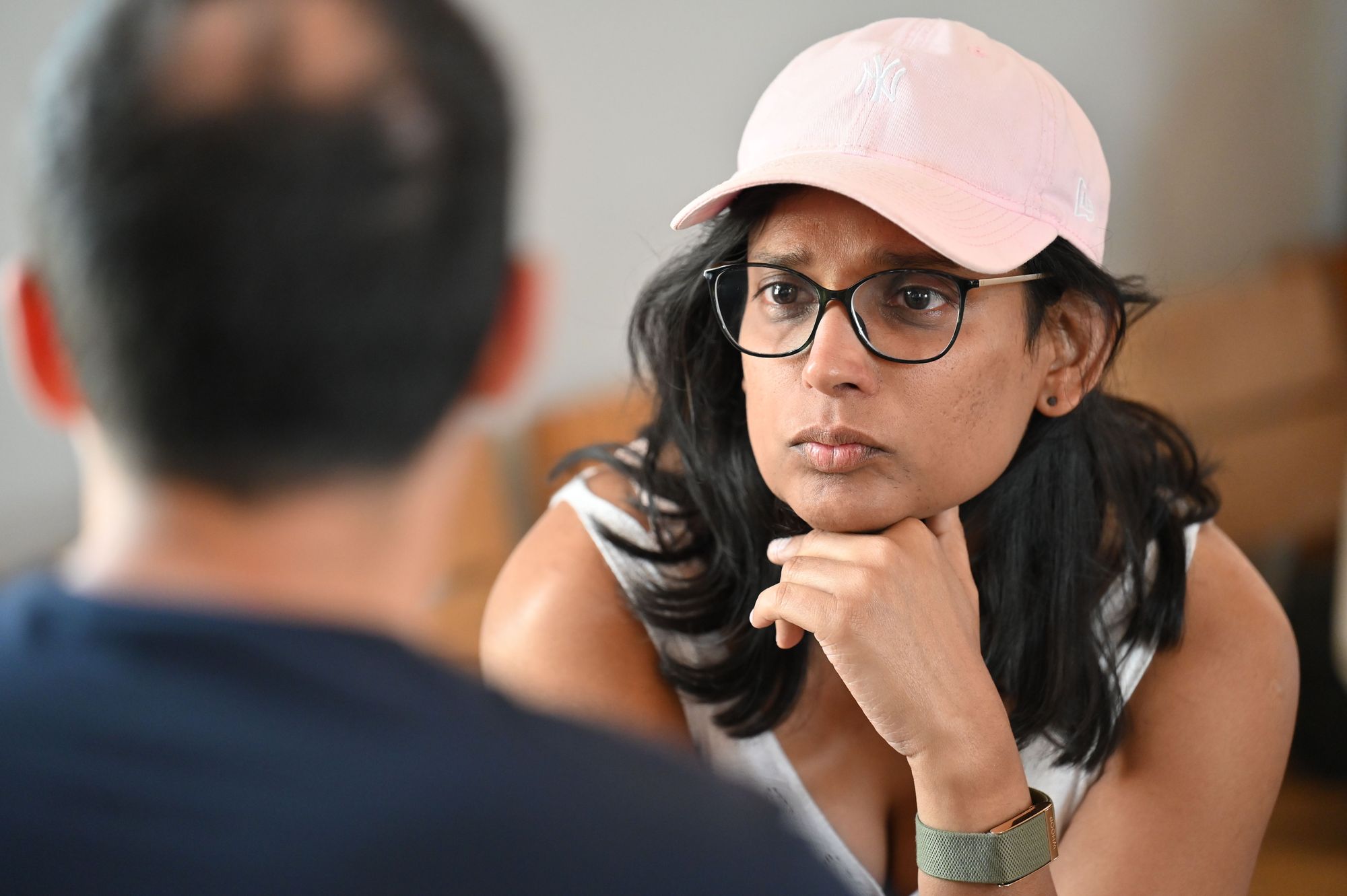 A pleasant aspect of the retreats is the full participation of Connect partners in the activities (except for the founder-only coaching circles). It's a wonderful way to get to know them and what makes them tick.
Coaching circles
The coaching sessions are in the mornings, and after lunch, the team organizes smaller coaching circles featuring five founders and a coach. On the two days at the retreat, you do the coaching circles with the same founders and a different coach. I love this because you can deepen the connection with founders in your coaching circle while still experiencing a different style of discussion facilitated by different coaches.
What happens in the founder circle remains in the founder circle. That's also true of the whole retreat. A commitment to privacy and confidentiality encourages everyone to bring a very authentic, vulnerable self, which can accelerate the bonds you form with others.
Fireside chats
In both retreats, one session was an open and honest fireside chat (with a metaphorical intellectual fire). In the first one, we spoke with a very successful UK founder who opened up about their challenges and what it is to ride the startup roller-coaster to the top. In the Noto retreat, a moderator asked Connect Partners anonymous questions from the retreat attendees (collected via the app) on things they like and dislike about the venture model, what happens when a startup they funded isn't working out, and other probing questions. I particularly enjoyed this session because it reaffirmed my sense that Connect partners see themselves as startup founders who have a chip on their shoulders and are hustling as hard as their portfolio companies, despite some notable successes already.
The Nights
The nights post-dinner, when the official agenda ends, is where a lot of the magic in the retreat starts. It's, unfortunately, the one that makes the retreat physically very demanding, at least for me. In the first retreat, I drank a bunch (hey, it was in the UK, and startups are hard!), and I found myself with much less energy to engage in the nights. I think I did a better job managing my energy this time and permitting myself to nap before dinners so I could be present for the night gatherings. I had some of the most interesting (and deep) conversations on the second night, once people had already gotten to know each other and knew that this was the last evening. I think I went to bed a 2 am, and I wasn't the last one to leave :)
Closing thoughts
After attending two retreats, I think two successive retreats is the perfect number of retreats to attend. Every six months, you get busier as a founder. Also, given the limited availability on the retreats, I believe new founders should get a better chance to attend the retreats. However, meeting some folks from the first retreat for a second time truly deepens the connection with them. Then there is the fact that you are better prepared for the second retreat since you know what to expect.
One thing I was surprised about in both retreats was that there wasn't much flexing or bragging going on in the retreats. People celebrated their wins with each other, but there was a generous amount of humility, even with very successful founders and partners.
I went to this retreat in a weird headspace with some personal challenges, and while I was intellectually very stimulated, I was experiencing some severe anxiety on a personal front. To my surprise and delight, I found that I could lean on a bunch of people there for emotional support and kindness, which I very much needed and appreciated. If you are reading this, you know who you are - thank you!
I'll skip the following few retreats and hopefully return in a few years. I am also curious to see how the retreat evolves, so if you attend one of the future ones, please do tweet at me and tell me how your experience compared to mine.